Welcome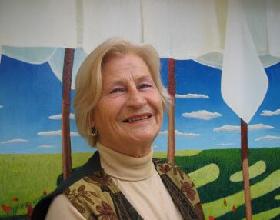 Hi Everyone,

I'm baaack...It's a year since I have been in touch. It was not my intention to neglect everyone; however, as John Lennon once said 'Life if what happens when you are busy doing something else'. The something else this time around was yours truly had a heart attack on the 11th June last year. Since then I have been hard at it trying to get back on top of things.

Several paintings remain unfinished. I tried to finish what I was working on when it happened; but I can tell I don't have the energy; at least not yet. I'm stil hopeful. I'll be writing a lot more and painting a lot less until things right themselves. I've been writing for a lot of years and figure this is as good a time as any to find out if it has got any teeth and post some of it on the site - what say you? I'd really like feedback...do you like it...hate it... does it matter? What matters to me is that something maybe conveyed which would not have otherwise been - did it move you... did you laugh...did you cry? - Indifference only means that particular experience has not come around yet.

Dulcie
1st June 2009
Perth

Just because it has been some years since I've been here to this page doesn't mean I've not been on other pages. As you can tell there is now a few stories and poems. 'Flynn and Me' was a tough thing to get through and I can honestly say I don't know if the story helped. Truly a hard thing to lose, your closest mate - -your dog that has been around the world with you for ten years.....